Atlanta Painting Experts – Interior and Exterior Painters
Dixon in Atlanta, GA, is the area's most trusted painter team when it comes to interior and exterior painting. With over a decade of experience in the Atlanta area and based in Marietta, GA, the dedicated staff at Dixon Painting provides clients with products and services that meet each one of your needs. We work with trusted suppliers to ensure that you receive the highest quality result and we stand by our work with a five-year guarantee. Our painting services in Atlanta include the following:

"These guys are amazing! They are very professional and very clean! I am very pleased with their work! My house looks like a totally different house! It's amazing how a great paint job changes everything! Thanks to Dixon's painting! Best in Atlanta by far!"


---
We
Do Not Make Telemarketing Calls
Since 2003 the original Dixon Painting Inc. has been Atlanta's most trusted interior and exterior residential painting company located in Marietta, GA.  In recent years, we have learned that there is another painting company with a business name almost identical to ours, making telemarketing calls. At times these cold calls reach our previous customers, referrals, friends and people in our community. The original Dixon Painting Inc. is named after owner/operator, Fernando Dixon, and is not affiliated, neither directly or indirectly, with any other business.  Phone call solicitation opposes the ethical business practices of our company.  As a courtesy, we would like to extend a discount offer on any job for anyone that has received one of these phone calls.
House Painters You Can Trust
Our Atlanta painters are fully experienced, knowlegeable and trustworthy. We have spent many years in the industry doing interior and exterior painting in order to establish a strong work ethic and premium quality home and house painting. We work very hard to keep our customers satisfied and deliver superior painting services in Atlanta, Georgia. Give our painting company a call today to learn more about our great painters or to get a no obligation estimate.
Thank you to everyone who has given us the opportunity to serve you as well as any prospective clients. We will continue to strive to be Atlanta's premier painting company for years to come!
---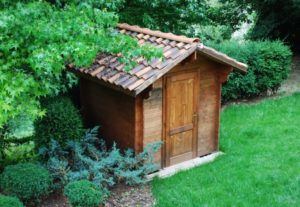 If you have been thinking of having an additional room added onto your house, converting an existing garden shed may be a better alternative. Most garden sheds end up being the place where you put all types of things you don't want or will never us
Learn More
Complimentary – Free estimates emailed to you
Longevity – Same location & number since 2004
Availability – We answer the phone Mon – Fri, 8-5
Small Staff – We know who you are
Guarantee – Five year warranty on work