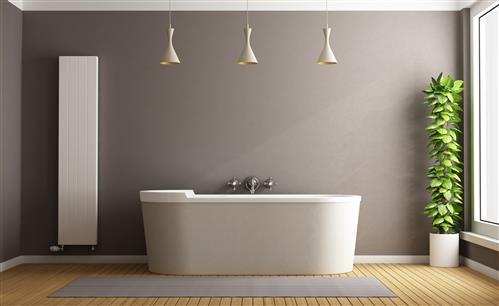 As 2016 opens, we look to the future in every aspect of our lives, including our homes. Interior design is an ever changing and growing concept. It's said that 2016 will be the year of the crossroads with respect to traditional and modern design. The theme of the year is duality. These are the colors, patterns, ideas, and furniture you'll be seeing in homes this year. So, if you're thinking about freshening up your home, find interior painting contractors and get started!
Color Trends
From exterior and interior painting to fabrics, colors are everywhere in your home. This year's colors are a range of vibrant tones and contrasts. Dramatic color is definitely in this season. Look for shades of pinks, reds, and peaches. Also fashionable are mixes of classic black with pinks or oranges, for high contrast rooms that make statements that are both classical and modern.
Furniture Styles
This year is going to be all about texture. Some patterns to look for this year are outdoor patterns for indoor use and 1980s-era florals. Shiny inlays to complement bold wall colors will also be favored this year. Blues, greens, and pinks are all part of 2016's furniture color palette. In short, bold statements are the vision behind designs for 2016.
Room Designs
Color trends and furniture styles are only one part of interior design. You could hardly talk about it without addressing the whole room. Some rooms to focus on are the kitchen, living room, and bedroom, though entries and bathrooms should be on your radar, too.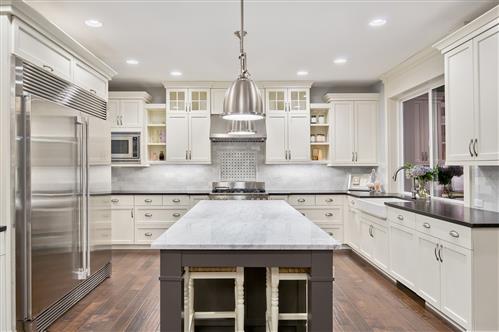 This year, kitchen features will include deep drawers and two-tone cabinets. Keep your eye out for material mixing, such as butcher block countertops mixed with soapstone and with stainless steel appliances, creating a practical and worldly look. In keeping with concepts for 2016, bold white kitchens with white walls, and appliances with small contrasting elements like eye-catching tile are also something to look out for.
Contrast in the form of unusual countertop and backsplash combos, such as granite and brick, are another interpretation of this year's big bold theme. Other things to keep your eye out for in the kitchen are open spaces, raw materials, specialty appliances, and multifunction islands.
The living room is many things to many people. It's for entertaining, for relaxing, or maybe for spending time with family. Coming to a living room near you this season are items like extra- large format tiles, and calm spaces lacking electronic devices like TVs and computers. Rather than a TV, fireplaces and fire features are this year's living room focal points. In 2016, living rooms will be fully decorated, but to scale, so they don't feel cluttered or overbearing. This room is being reinvented with simplicity in mind.
Sure, the bedroom is where you sleep, but it's also the first thing you set eyes on every morning. This room should be your sanctuary. Audacious colors, rustic wood walls, and other standout statements should be on your list of ways to completely transform your bedroom.
Distinctive, strong, and sometimes playful colors; simple and natural spaces; as well as functionalism and minimalism are all part of 2016's interior design focus. If you're thinking about painting or renovating your home, call 770-644-1992 to find out more about our services.