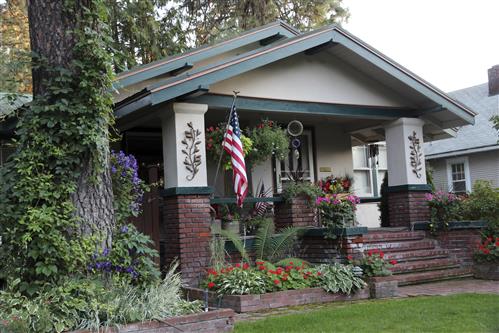 Houses in the United States are as varied as its people. From north to south, east to west, there are various styles of homes. Some are simple, boasting straight lines and symmetry, while others are artistic with many curves and embellishments. Some of these homes are easy to maintain, due to their simplicity, while others require custom items for things like gutter installation or siding replacement.
The Colonial – Formal and Proportionate
This type of home originated in the 1600s, or Colonial period of U.S. history. There are many variants of this style, as the settlers were a diverse people. Some styles include the Federal Colonial, Dutch Colonial, and Georgian Colonial. The Colonial architecture is marked by its symmetry and formal style. Some of the defining characteristics of this architecture are evenly spaced windows with shutters. Other possible features include dormers, chimneys, and columns. These characteristics all have proportional placement needs. Generally these homes have a large chimney and double hung multi-paned windows. The colonial is one of the most popular types of home in the country.
A More Plain Style – The Ranch
The ranch style home is a more modern type of home first appearing in the 1930s. An attached garage and open floor plan are defining features of this home. Ranches are simple, plain structures.
Cape Cod Style Homes – British Inspired
Many of today's Cape Cod-style homes were built in the 1950s, but this style's origins are in the 1600s. The Cape Cod was influenced by the thatched roof cottages of Britain. Notable elements of this home are a steep roof and large, centralized chimney. Recognizable features also include a window on each side of the front door, and dormers. A fun fact about the Cape Cod home is that 17,000 almost identical homes were built in Levittown as the first major housing development.
Making It Modern with Contemporary Homes
Modern and contemporary homes cover a wide breadth of architecture. These styles tend to attempt to embrace the outdoors. They underscore sustainability, energy efficiency, and natural light. Mid-century modern homes built in the mid-1900s feature large windows, open spaces, and flat planes. These designs focus on seamlessness and simplicity. "Modern" homes are associated with the modernist art movement. These homes are generally more than 50 years old, which sets them apart from contemporary homes. This style is all about geometric lines, function over form, and open living spaces.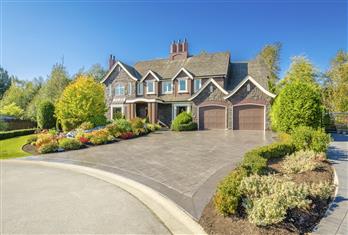 Hi-Ranch – Economical Use of Space
A hi-ranch or split-level is a ranch that has essentially been placed on a basement. These basements are usually at least half above grade. A set of stairs leads to the front door, which opens to an entryway with stairs leading upstairs and downstairs. The kitchen, living room, bedrooms, and bathroom are all on the upper level, while the lower level is for the laundry room or an extra bedroom. This type of home is known for its economical use of space.
There are many types of homes not discussed here, but these are just a small look into the world of home architecture. Each style has a unique craftsmanship and features. Some are simple in nature while others are more complicated. Home maintenance and renovations can be difficult to carry out on your own. If you need help with interior or exterior painting, gutter installation, and more, call Dixon Painting at770-644-1992.